PDF Tools and Links
These are links to PDF's and some web sites that have helped my clients over the years.
1.  PRE - Preliminary Risk Evaluator
Preliminary Inquiry - Not an application for life insurance
This Time Saver form is used exclusively to gather specific information on a proposed insured's medical history and other factors that may impact underwriting and rating classification. This is not an application for insurance and in no way guarantees a specific underwriting class or binds any insurance coverage with any insurance carrier.
This organizer is handy to see how your assets are laid out.  In the event income would be halted due to death or disability you can decide where you will draw income to maintain your standard of living.   
3. Simplify It
This is a snap shot that we try to do at least yearly.  It has the key items all on one sheet.  It keeps it simple.
4. YNAB  PDF Workbook
http://www.youtube.com/user/YouNeedABudget
This stands for You Need A Budget.  This is a company that has helped thousands of people with simple cash flow techniques.  This process can help break the paycheck to paycheck cycle
5. The Power of Habit by Charles Duhigg
Our Cue for you is the Rubber Duck
See the Duck and the routine is to use the monthly Cash Flow Sheet
The reward is having the cash to do what you want when you want!
How to change a habit!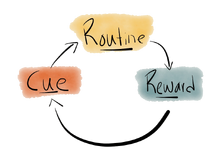 http://charlesduhigg.com/resources/how-to-break-habits-2/
Wealthy
Comfortable
Pay Check To Pay Check
Further Into Debt
http://www.jeanchatzky.com/books/the-difference/